Working with Challenging Students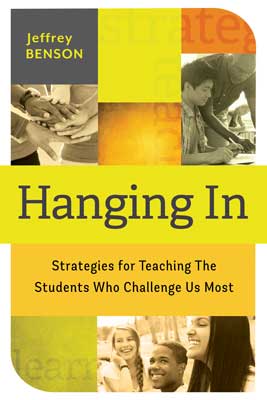 Most all teachers have had the experience of being the one who made a difference in the life of a student–and every student deserves to have such an adult in their lives.
There is no single intervention or trick to magically change a challenging student into a self-regulating and motivated participant. What does work is creating settings in which students are known, explicitly prompted and supported and praised, and given the academic and social tools to thrive. The experience of working with challenging students as they learn to thrive is one of the richest rewards of working in schools. Let's get that experience more often.
Available Workshops
Click to learn more about each workshop below
When we talk about the need for student cooperation, we usually mean we want them to obey us; i.e. the standard for cooperation is doing what they are told. If we want students to truly cooperate, co-operate, they need to know the operating manual of the class. They need to know what they can do, and […]
Connect with Jeffrey Benson
Want to learn more about how Jeffrey can support your school or organization? Schedule at time to meet with Jeffrey to learn more about customized workshops and other services.