Whole Teen / Whole Student Approach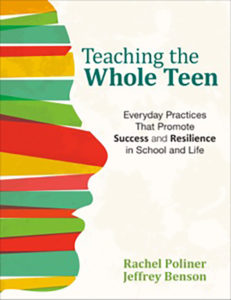 All of the following services are packaged to meet the specific needs of your school and community. Each service can be presented in a workshop format, helping build the vision of a school that works with the whole teen.
Combining workshops with long-term professional development, leadership coaching, and system-wide structures is the gold standard model for reaching long-term goals.
The epilogue to my 2021 book, "Improve Every Lesson Plan with SEL" stands on its own as an essay. I ask us to ponder how schools replicate or challenge the vast inequalities in our country. I ask: "To what end, to what world view, are we relentlessly pushing students so hard?" I ask us to say the words poverty and capitalism.
Connect with Jeffrey Benson
Want to learn more about how Jeffrey can support your school or organization? Schedule at time to meet with Jeffrey to learn more about customized workshops and other services.