Whole Teen / Whole Student Approach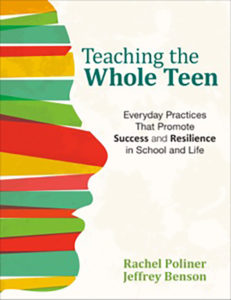 All of the following services are packaged to meet the specific needs of your school and community. Each service can be presented in a workshop format, helping build the vision of a school that works with the whole teen.
Combining workshops with long-term professional development, leadership coaching, and system-wide structures is the gold standard model for reaching long-term goals.
This article provides a path out of that problem.
I ask teachers to challenge themselves when their lesson plans compel them to say, "This is the boring part." This is an edited version of the original article that appears on my blog.
Written with Rachel Poliner, an exploration of how the lessons of resiliency apply to students and school programs
Connect with Jeffrey Benson
Want to learn more about how Jeffrey can support your school or organization? Schedule at time to meet with Jeffrey to learn more about customized workshops and other services.