Whole Teen / Whole Student Approach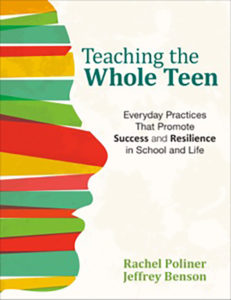 All of the following services are packaged to meet the specific needs of your school and community. Each service can be presented in a workshop format, helping build the vision of a school that works with the whole teen.
Combining workshops with long-term professional development, leadership coaching, and system-wide structures is the gold standard model for reaching long-term goals.
Women are often pulling for us to say what we feel. When you were a little boy, you had just a few words to say how you felt: mad, glad, sad. But now you probably feel mixtures of feelings–you can be both excited and nervous at the same time, or determined and caring. When the women in your life share their many feelings, you can match them. Better yet: you can share your feelings first.
Connect with Jeffrey Benson
Want to learn more about how Jeffrey can support your school or organization? Schedule at time to meet with Jeffrey to learn more about customized workshops and other services.